Amid the biggest health crisis of the century, Remote team management tools are the magic wand sailing us all through our work requirements smoothly and efficiently. Remote work is a more efficient and practical way of doing business smartly by saving time, money, and the environment.
But today, we have been forced to shift to a mandatory remote work structure because of the global pandemic surrounding us. It's not a lifestyle choice anymore, it is a work necessity for all to save our generations and finances.
Today, we are fortunate enough to have the luxury of various online tools that are helping us all stay on the same page without any loss of productivity.
In this post, we have tried collecting various remote team management tools that are useful to collaborate, communicate, and handle all other project management requirements. Although the list is humongous which cannot be covered in one article, as each industry deploys different tools as per their organization's requirements.
Remote Team Management Tools:
Project Management Software
Project management software has the capacity to help plan, organize, and manage resource tools and develop resource estimates efficiently. Today, we have more than a dozen project management solutions for various project requirements, small, medium, and big industries.
Project management tools bring projects and team collaboration in one place for everyone to be on the same page. Following are the benefits of project management tools:

Faster collaboration
Easier delegation
Accurate project tracking
Central data storage
Seamless communication
Quick file-sharing
Time tracking
Automated invoicing
Quick reporting
Let's take a look at few widely used products of project management tools.
1. Trello
One of the most popular options, Atlassian's Trello, is a lightweight project management tool designed for short projects and teams with lightweight processes.
It's easy to set up, team members can be on-boarded quickly,
Even the free version suffice for most projects.
2. Jira
Jira is another Atlassian product but more elaborate than Trello and geared toward bigger organizations, handling multiple agile projects at the same time.
It also integrates with Confluence, Atlassian's powerful data management tool, as well as Salesforce, GitHub, Outlook, and so on.
Jira can be customized and tailored according to your needs, though this involves a bit of training.
3. Asana
Originally developed for internal use at Facebook, Asana is an elaborate project management tool, with more features than Trello. It is better suited for more complex projects, due to its advanced search options, task owner tracking, etc. Unlike Trello, there are no free plans for this one, but at $10 per month per user, it's not expensive, either.

Asana is a straightforward cloud-based tool for communicating with your team without relying on hundreds of convoluted email threads.
This service includes task management as well as tracking conversations, team assignments, and project archives.
It offers a trial period for companies to check if it is compatible with their work. If it suits you, you can upgrade to the premium version for a more robust experience.
Asana's open API provides a means to programmatically read the information in Asana, input information, and create automation within it. This allows customers or third-party developers to build on the Asana platform and customize Asana to the unique way their teams work.
Common use cases include automating repetitive tasks, chaining processes, automating reporting on tasks and projects, and syncing with databases or other tools.
4. When I Work
When I Work is a great application for tracking employee hours and schedule. With the mobile app, employees can punch the clock wherever they are.
For remote teams, it's the perfect tool to improve communication, eliminate excuses, boost accountability, and let you focus on growing your business.
The intuitive mobile app allows employees and managers to learn how to use the app quickly. Setting up your employee schedule takes only a few minutes, so you can get back to business-critical tasks.
5. BaseCamp
Basecamp is an advanced project management system functional at many levels, with many more features than Asana, where users can monitor tasks, discussions, documents, scheduling, milestones, collaboration, etc. in a user-friendly dashboard.
Owners can stay on top of every project in the business and always see the big picture, what's in progress, what's coming up, and who's in charge of what.
Project managers can easily delegate work, set deadlines, review, and evaluate what's left to do.
6. ProofHub
ProofHub was launched in 2011 by SDP Labs, a web design and development company based out of Walnut, California. It is a versatile project management software used by leading organizations like NASA, Disney, Taco Bell, and others. This is often regarded as an all-in-one tool with powerful features to eliminate the need of having too many different tools to run your business.
Online proofing software saves a lot of time during the feedback-sharing process
Makes task-management less stressful for teams
Get a visual picture of projects using Gantt charts in ProofHub
Also available as a mobile app for Android and iOS users.
7. Scoro
Scoro is one of the most comprehensive business management software for professional and creative services. For those who wish to bring structure to your work, Scoro is the right project management tool for such business needs.
It enables all the tools to manage your business such as supervise and track projects, project management, work scheduling, tracking, taskboards, budgeting, contact database, quoting and billing, advanced reporting, real-time dashboards, and more.
A single place for projects, clients, and teams
Be organized in every aspect of your business with seamless workflow
Get a real-time overview and automated reports
Can be integrated with tools like DropBox, Mailchimp, Outlook, and more

Resource Management is one of the good features in which not only you can manage time but also set some rules fields to manage and check all the projects.

It has a Document Storage section in which all docs and files of each task are used to upload images, documents, and spreadsheets for projects.
Every Scoro task has a file uploading and sharing function so you can easily share all the resources with the rest of your team.
8. Workzone
Workzone is built to gain better control and visibility in work management by providing a central place to manage and share work, where everyone is on the same page.
Get top-level reports so everyone knows what's next on the list
Makes way for faster communication
Features like creating tasks, to-do lists, sharing files easily improves collaboration
Set permission for different users including clients
Useful Remote Team Management Tools for Collaborating & Communications
Although the list is huge we have tried presenting a few of the most used collaboration and communication remote team management tools. Let's check them out one by one:
It is a proprietary instant messaging platform developed by Slack Technologies. It is very convenient to use for a remote team. Depending on your team size, you'll want to make use of channels in Slack as well.
Slack provides an application programming interface (API) for users to create applications and automate processes, such as sending automatic notifications based on human input, sending alerts on specified conditions, and automatically creating internal support tickets.
Slack's API has been noted for its compatibility with many types of applications, frameworks, and services.
You can do one-on-one, group chat, or even break off into multiple channels if your team needs an uninterrupted environment.
Buffer is a software application for the web and mobile, designed to manage accounts in social networks, by providing the means for a user to schedule posts to Twitter, Facebook, Instagram, Instagram Stories, Pinterest, and LinkedIn, as well as analyze their results and engage with their community.
It is good to schedule a meeting with your staff members. There are various default time slots in the application, which are based on the times during the day when social media users are most active online.
Buffer also contains features that give post suggestions to users and gives information on the number of clicks, retweets, likes, favorites, mentions, and potential views each post has, which is based on the number of feeds that single feed would show up on.
When you need a reliable online meeting program, GoToMeeting is the go-to choice. It is designed to broadcast the desktop view of a host computer to a group of computers connected to the host through the internet. By combining a web-hosted subscription service with software installed on the host computer, transmissions can be passed through highly restricted firewalls.
It's reliable, it has terrific value-added extras, and it makes collaboration easy when an audio or video meeting is required.
It is available for Android as well as iOS devices.
The transmissions in it are protected with high-security encryption and optional passwords.
Dropbox is an application that is used to share files of large size. Since sharing large files doesn't work well over email, a Dropbox account makes it easy to sync files and collaborate together as per your work needs.
Dropbox brings files together in one central place by creating a special folder on the user's computer. The contents of these folders are synchronized to Dropbox's servers and to other computers and devices where the user has installed Dropbox, keeping the same files up-to-date on all devices.
It has computer apps for Microsoft Windows, Apple macOS, and Linux computers and mobile apps for Android and iOS.
It's also a great way to organize work for freelancers and your remote team when they need to submit projects.
LastPass is a password manager that stores encrypted passwords online. With companies having lots of cloud-based services and accounts, it becomes difficult to keep a tab of all the login credentials.
LastPass helps in storing it securely for your team to access the necessary services.
The content is synchronized to any device the user uses the LastPass software or app extensions on.
It has a form filler that automates password entering and form filling, and it supports password generation, site sharing and site logging, and two-factor authentication.
Version Control Systems
Let's take a look at version control systems, as most developers use one or all of them-GitHub, GitLab, and Bitbucket.
1. GitHub
GitHub is synonymous with open-source repo hosting. It can integrate with Jira, Jenkins, and Confluence. You can install it on your own server as it works with any cloud provider out there. It's more or less the industry standard, especially for open-source projects.
2. GitLab
GitLab is a mixed bag, it is a better choice for users on a tight budget. Nevertheless, it provides practically all the features most users ever need. It's not just a version control system, but rather a complete DevOps platform.
The downside could be the performance, especially when dealing with big projects ( when it's not self-hosted). However, if you self-host it, performance should not be much of a concern.
3. Bitbucket
A few years ago, Atlassian's BitBucket came as an attractive alternative for private projects with smaller teams as GitHub did not allow private repositories.
Unfortunately, Bitbucket also acquired a reputation for poor responsiveness, plus open-source clients did not flock to it since it's primarily designed for business clients and integration with other Atlassian products.
Video Conferencing Tools
Video Conferencing tools have become the lifeline of remote work structure nowadays.
Zoom is an American communications technology company. It provides video, phone, and chat services through a cloud-based and peer-to-peer software platform. It is one of the most widely used tools for conducting meetings and online lectures.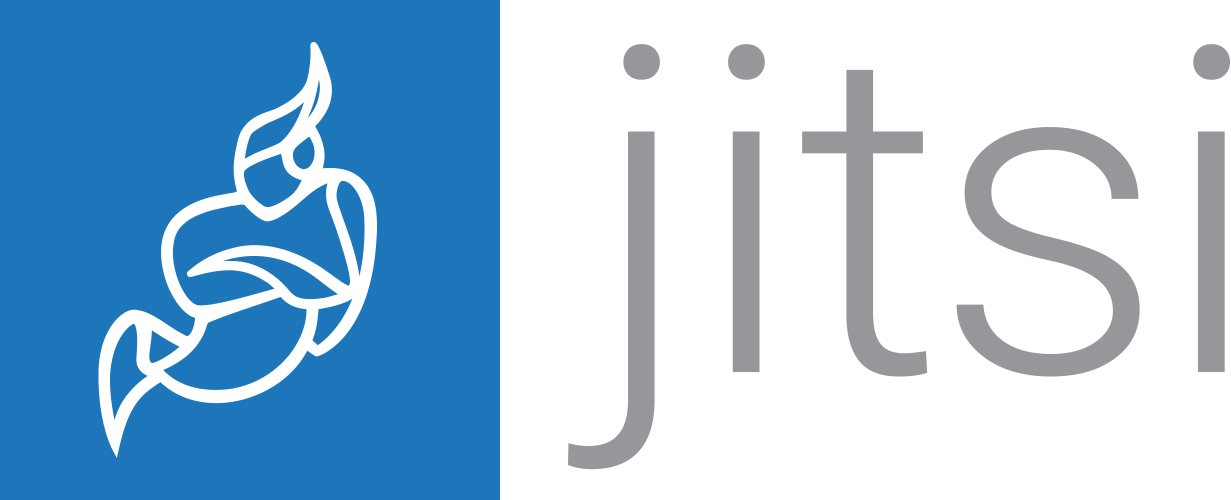 Jitsi Meet is a free and open-source alternative to Zoom and similar services. It is available on platforms like Android, iOS, Windows, and Linux.
It lacks some features like screen sharing but it could be added via extensions. Its biggest advantage is that it's open-source and free to use.
Hangouts is a famous application by Google for video conferencing. It is a robust platform and has features similar to Zoom, but Zoom has more features than Hangouts.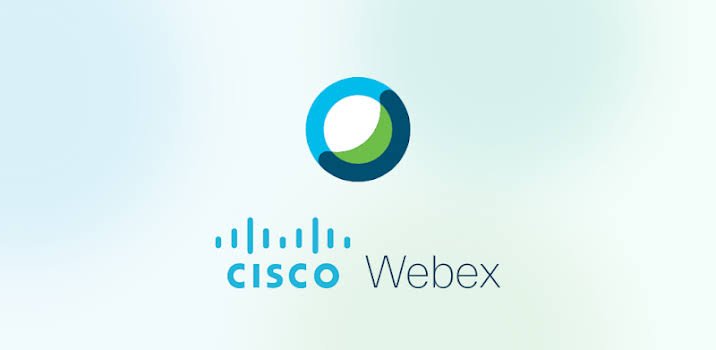 Webex is a video conferencing application similar to Zoom. It is quite secure in comparison to Zoom. To ensure security and privacy, it enables strong passwords by default for any meeting, and the user experience is designed to not expose meeting IDs if a user were to post a screenshot of their meeting window on social media.
Final Words
In remote team management tools selection, everything depends on the business need of that organization. It is advisable to spend a good time figuring out the need of your teams, whether you need an invoicing tool, or a robust project management software, or a holistic view of projects and processes in one place.
Furthermore, today we have an endless list of remote team management tools available in the market, which cannot be covered at once in one post. We hope that the above list would serve the purpose of your project needs and provides you some relief in this global pandemic remote work structure.