Apps help in improving your interaction with your mobile. With the number of mobile and tablets around the world, it has become essential for companies to develop newer apps to remain popular and provide users with the best product.
The demand for apps becomes more prominent from the fact that about 69.6% of the population of the US uses a smartphone, which is a large number.
Considering the growing need and usability amongst users of all age groups and for various business requirements, developers are continuously experimenting and developing newer apps to satiate different purposes in business, entertainment, education, etc.
Before discussing the top trends, let us have a brief overview of mobile application development.
What Is App Development?

Application Development is the process of creating a computer program or a set of programs to perform the different tasks that a business requires. From calculating monthly expenses to scheduling sales reports, applications help businesses automate processes and increase efficiency.
Every app-building process follows the same steps: gathering requirements, designing prototypes, testing, implementation, and integration.

These applications can be pre-installed by the manufacturer or delivered as web applications using server-side or client-side processing (e.g., JavaScript) to provide an "application-like" experience within a Web Browser.
App development is primarily done for running the applications on mobile platforms and the most common platforms being Android and iOS.
While developing an app, developers have to take care of parameters like screen size, software version, hardware specifications, and configurations due to the nail-biting competition between various software. Applications are capable of affecting people's opinions towards the respective company.
For instance, if the application works flawlessly and user experience is good, then the consumer is more likely to use that app instead of a laggy and unresponsive app even though the company is better than the former one.
What Is The Need For App Development?
If you own some business or if you have an online business then apps are the best possible medium for reaching out to your customers. By using the app you have a direct platform to interact with consumers without any physical meeting and resulting in enhanced productivity.
Mobile and Tablet sales are increasing day by day indicating greater user engagement every single day.
Following are the major benefits of App development:
Increase your Visibility – Increasing visibility means keeping the user engaged with your app as much as possible. To increase visibility, you can provide promotions and offers frequently so the user gets more engaged with your app.
Establish Brand Value in the market – To establish your brand value in the market, one needs to stay connected to the consumer. And one mobile app fulfills all such business communication needs. To make your app more user-friendly, one must keep on adding better updated, useful features.
Increase in Sales – For increasing sales apps are considered the best platform as they act as a direct platform between you and your consumer. If the app interface is smooth, the user-engagement gets automatically increased.
Increasing Customer Loyalty – With the app, you can connect with the customer more regularly and frequently, prevailing a sense of belonging and loyalty within the user. This can be achieved by sending personalized messages and recommendations to each user, based on their preferences and last bought products.
Competitive Edge – A well designed mobile app gives you an edge over your competitors who haven't designed one yet.
The Complete analysis of your customers – By running analytics of your app, you can gather information regarding customers. Information like average time spent, most viewed product, traffic on the app, and other factors that will help you in increasing your productivity.
Now that we have completed the discussion regarding App Development, let us study the important app trends for 2021:
App Development Trends
1. Blockchain Technology – Blockchain is a simple way of transferring information from one point to another, where the transfer of data takes place in the form of blocks connected together like a chain. It makes use of Bluetooth technology to transfer data.
It is considered very secure for the transmission of data. For instance, if one of the blocks in the chain is detected to have wrong information, then the whole network will fall. Because of this, it is used by industries like Hotels, Healthcare, etc. Applications of Blockchain are Cryptocurrencies, Financial Services, Video Games, Supply chains.
2. Internet of Things(IoT) – IoT(also known as the Internet of Things), refers to things that are connected to the internet for sharing data, and these devices are embedded with sensors to collect data.
For example- Smart Dustbin is a perfect example of IoT where sensors detect humans nearby and open itself as soon as someone is nearby. Another common example of IoT is Smart Home, integrated with multiple apps operated by remote controls.
In the following graph, you can observe its rapid rise and this indicates many people shifting towards IoT in the coming years:
3. AI – Artificial Intelligence is the ability of a device to judge the surroundings or conditions around it and act on it by itself, without any human intervention. AI makes life easier for us and it is being integrated with mobile phones and apps.
For instance, Google and Apple have their software assistants who improve over time by gaining information about us. Also, are capable of giving suggestions after analyzing the user's preferences. In simple words, Artificial Intelligence is making our phones smarter.
The usage chart of AI is shown below:
4. AR and VR – Since the beginning of 2019, many apps are shifting to Virtual Reality and Augmented Reality even though they aren't related to the gaming or entertainment arena.
An example of an AR-based game is The Walking Dead: Our World
Additionally, Google and Samsung have incorporated it with their phone's cameras, indicating greater use in 2021. By using AR and VR, we can experience many things that can't be experienced physically.
According to a study published in Statista 2019, the count of these apps will increase to 5 billion apps or more very soon. A popular example of this is social media apps like Snapchat and Instagram have already been using AR for a while now and other companies are expected to follow this too.
5. Mobile Wallets – With the latest advancements in technology, mobile wallets have become quite common in today's time. The biggest plus mobile wallets bring with them is that they relieve us from carrying money and provides a hassle-free and secure way of transaction.
The surge in mobile wallet trend is due to the expansion of the internet payment systems that require fast and more secure channels for money transactions.
6. Beacon Technology – It alerts websites when someone enters or exits the location they are placed in, making it a useful security tool.
Also, It is a great marketing tool for reducing the gap between customers and companies. Moreover, it helps in the exchange of sales in the retail sector.
For a better understanding of Beacon, you can refer to the image shown below:
7. Wearable Devices – Wearable devices have become a big market since 2019, be it is a Fitness band or smartwatches they have garnered a huge customer base. With the integration of these bands with mobile phones, users enjoy a seamless experience.
For the amount of revenue generated by the devices, you can refer to the chart below:
With big companies like Samsung and Apple launching products like Samsung Gear and Apple Watch respectively, other companies are expected to follow suit.
8. 5G Technology – 5G is the latest technology launched in 2019 that elevates the mobile network. It not only interconnects people but also interconnects/ control machines, objects, and other devices.
9. Chatbots – Chatbots are a better way of solving problems and are suitable for the "Do-it-yourself" type users. It is a great way of expanding customer relationship management and improve productivity.
With the help of chatbots, human errors can be greatly reduced and the users get the exact solution to their problem.
The graph below shows the popularity of chatbots in various countries:
10. Instant Apps – Instant apps are the best solution for low storage space and they take less loading time and provide better productivity. They are smaller than the normal app but provide the same functionality.
To put it in simple words, Instant apps can be considered as a trial for certain apps that users get access to without downloading them.
11. Mobile Security – Mobile Security is very important since most of our data is stored on our mobile and companies cannot afford the setback that Facebook had after the Cambridge Analytica leak. Therefore, companies investing more in cybersecurity measures.
12. Cloud-integrated apps– Cloud technology has many advantages as it allows the user to store the data on a cloud without using the phone's memory.
Following are a few of its advantages:
You can access your data securely.
It makes app development quicker and simpler, alongside cost savings.
Cloud integrated with apps can be beneficial for both user and developer.
13. Low code development – This is going to become the biggest change in app development as it will increase the functionality and reduce the time taken to build the code.
With increasing rates of mobile app development, developing small codes will enable the developers to make code run faster.
14. Personalization – With the increasing number of apps in the market, users have become very selective in choosing the best for themselves. Keeping this in mind, companies are developing apps that provide customization and the customer is the king where he has the freedom of choosing default look or personalization.
15. Voice Search – People like to use the phone's assistance to perform various tasks like calling, messaging and instructing on various other things. to ease out their busy work schedules.
It is helpful when the person is not close to the phone or his hands are full. Some of the common examples of Voice search devices are Google Home and Amazon Alexa.
Some statistics related to voice search are-
By 2024, the global voice-based smart speaker market could be worth $30 billion.
60% of smartphone users have tried voice search at least once in the past 12 months.
Voice-based shopping is expected to jump to $40 billion in 2022
55% of teenagers are using voice search daily basis.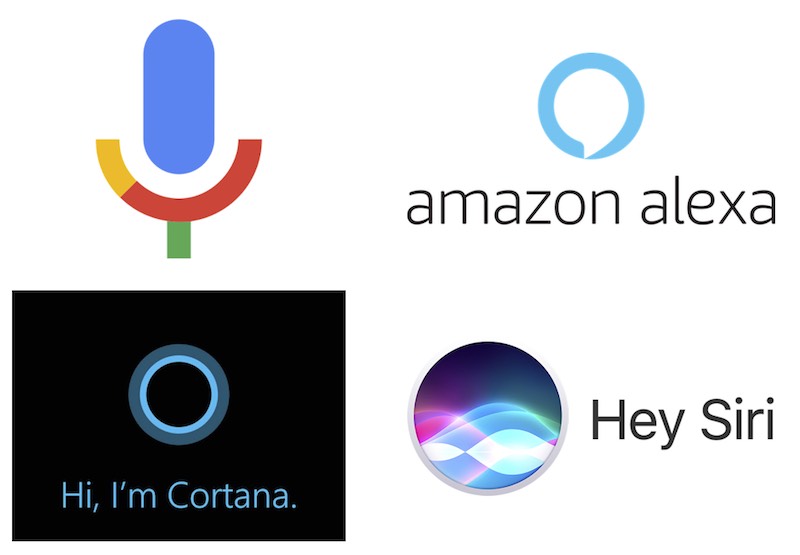 16. PWA – PWA gives companies the functionality to work offline and create user experience similar to native apps that run on mobiles and computer devices. Since PWA(Progressive Web App) is a type of webpage or website known as a web application, there is no need for developers/ users to install web apps via digital distribution systems like Apple App Store or Google Play.
17. Predictive Analytics – Predictive analysis makes future predictions by studying the present data. By using these analytics, you can improve your business by finding out the weak areas and improve them.
18. Foldable phones – The launch of foldable phones last year has opened a new chapter as they are very different from normal phones (they require apps specifically for them).
Although there are a negligible amount of foldable phones available right now, they will become popular very quickly and that will lead to demand in apps supporting them.
An example of a foldable phone is Samsung Galaxy Fold.
19. EMM and APM– Enterprise Mobile Management (EMM)and Application Performance Management (APM)are two basic components of enterprise app development procedure. APM is capable of improving the system's performance so it is used for quality testing. On the other hand, EPDM helps companies enable the safety of mobile devices and increases the efficiency of the company.
20. AMP – AMP(Accelerated Multiple Pages) is a simple version of HTML used for increasing the loading speed of web pages. It allows developers to create web pages with high performance, quick speed, and lower bounce rates across all mobile devices.
By using AMP, load-time for medium pages has come down to 0.5 seconds, and time spent by the users on pages has doubled. Because of this, the profit generated has increased to a value of $676,822 from sales conversion.
Conclusion
With all these mobile application development trends, the app industry is expected to expand at a rapid pace. The competition between developers and mobile makers will be fiercer than ever. And in 2021, this will provide a wide variety of options and facilities for users. Liked the article? Go ahead, read more such informative blogs written by Codersera.
What's new in app development?

Augmented Reality & Virtual Reality

In 2021, we can see AR & VR coming up with features like motion tracking, people occlusion, etc. Many AR-based app ideas will also turn into fully functional mobile apps. Industries such as healthcare, tourism, education, e-commerce, etc. will get a lot of benefits from this.

What is the fastest growing app?

Amazon Business, a version of the popular online retailer for corporate customers, was the fastest-growing business app in 2020. It was followed by upstart business apps Miro, Figma, and Monday.com, according to an annual rankings released Thursday by business software company Okta.

Why do most apps fail?

Poor research and poor process execution are common reasons why mobile apps fail when launched. Focusing efforts on market and audience research, following platform-specific best practices, and thorough quality assurance testing can be the difference between failure and success.