Wondering what could be the highest paying skills for individuals in 2021? This article compiles the various in-demand skills that are gaining momentum for the foreseeable future. The contemporary market is evolving and maturing quickly. With this ever-changing environment, job-seekers should upgrade their skills continuously.
The designations such as Data Scientist, Data Analyst, Developer, Designer, IT security Manager, and the like are among the exceptionally well-paying job roles and their value in marketing is expanding each day.
What are the highest paying skills?
Every industry whether it is e-commerce, healthcare, IT sector, startups(tech or non-tech), needs to coordinate and execute security policies, record and analyze the data, develop pc and mobile applications, and the like.
So it is evident that occupations demanding technology professionals acquire a fine set of skills and aptitudes are going to dominate the market in 2021.
Devin Fidler, research director at "Institute for the future" says "There are some overarching shifts poised to change the nature of work itself over the next decade."
Labor force projection 2021 published by the US Bureau of Labor Statistics, predicts that there will be an increment of 20.5 million jobs by 2021. The report predicts that only a few profiles will grow more than 50% of the total in 2020. These profiles majorly incorporate the Information Technology domain.
Here's a look at some of the highest-paying jobs according to Robert Half Technology's 2021 Salary Guide (not necessarily in a specific order)
1. Big Data Engineer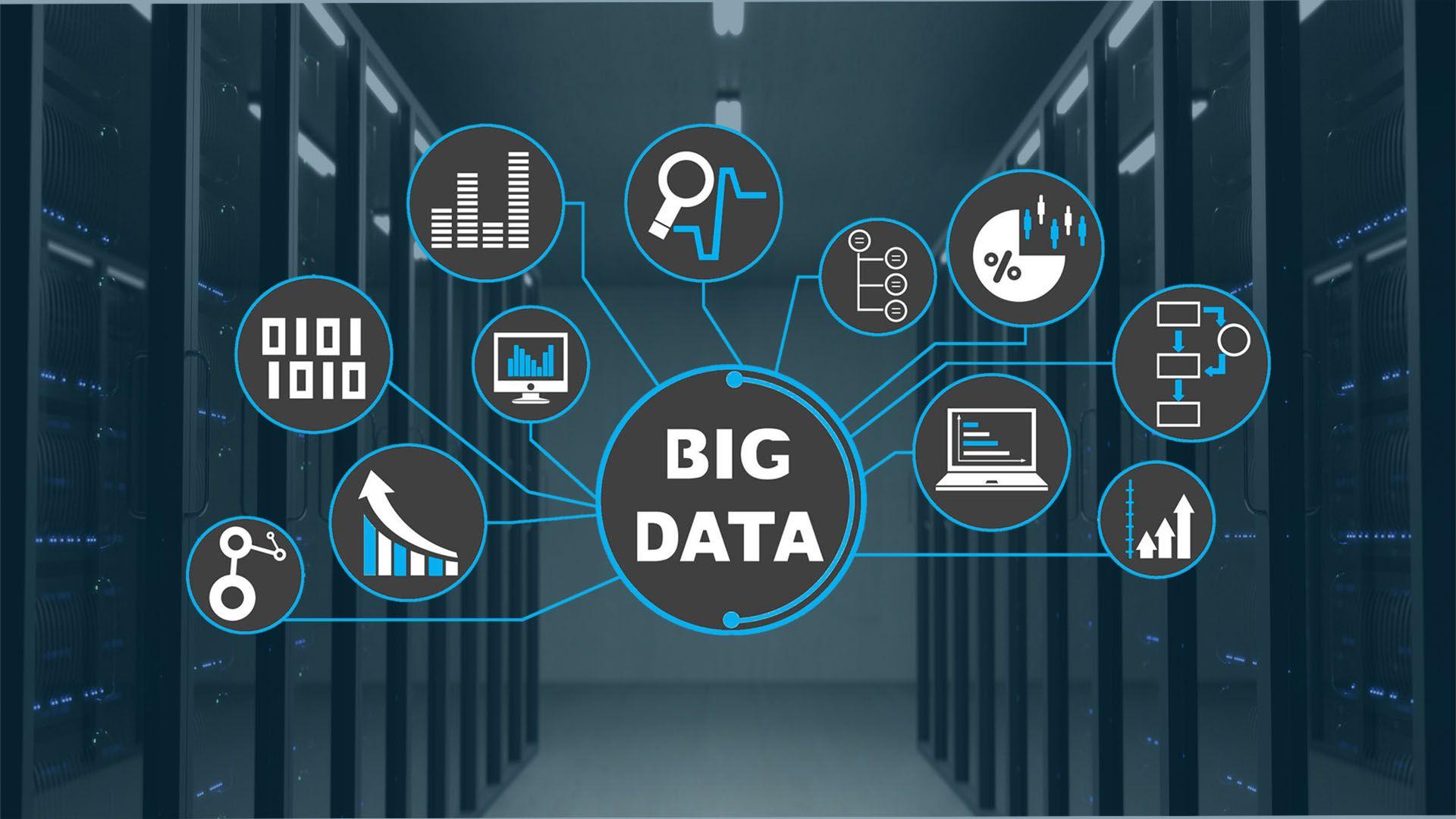 Because data is tremendously growing at the rate of 40-60% per year, the individuals possessing the skill to regenerate large amounts of raw data into valuable information for strategic analysis, decision making, and technological advancement are in huge demand by Business Firms and modern industry. Data Engineers are liable for designing the company's software and hardware architecture required by people with big data. To be a big data engineer, the usual requirements are a degree in Computer Science, a high-grade command in Mathematics and Databases.
Besides, organizations hiring Data Engineers also look for following supplementary skills:
Understanding of SQL and Python
Proficiency in cloud platforms
Knowledge of Java etc.
2. Mobile Applications Developer
Remember the time when parents kept nagging their kids for unreasonable usage of mobile phones like playing games for hours. And then proceeds the same old dialogue 'it's not good for the eyes. The good news is, all the mobile geeks amongst you have a great career option out there. Owing to the increase in the number of mobile users, mobile application developers are invariably in demand. IT firms constantly require application development specialists to design and develop various apps that provide products solutions on platforms like IOS and Android. To be a Mobile application developer one must have experience
Top skills employers seek in a mobile application developer are:
Computer Science degree or equivalent
Cross-platform development
UX/UI Design
Programming languages and mobile computing
Agile methodologies experience
3. Information

Systems

Security Manager
Information systems security managers (or IT security managers) are accountable for regulating and administering security policies and standards to enhance the dependability and protection of IT projects. They control expected security threats and deal with the consequence of any violations or breaches.
ISS Managers also direct staff schedule and budget, controls backup and security systems, assess, test, and select new security products and technologies, data recovery, employee training, lead vulnerability audits, forensic investigations, and mitigation procedures, etc.
The applicants are expected to possess the following skills:
A Bachelor's degree in Computer Science, or a related technical field
Prior work experience in information security
Security concepts related to DNS, routing, authentication, VPN, proxy services, DDOS mitigation technologies
Network security architecture and development and definition
Firewall and intrusion detection/prevention protocols
Familiarity with the third-party auditing and cloud risk management
Analytical, communication and Decision-Making Skills.
Programming language like C, C++, C#, java, VMware, Windows, Linux, Oracle, Solaris, Cico, Active Directory, etc.
Certifications such as Certified Information Systems Security Professional (CISSP) or CompTIA Security.
4.

Application

Architect
Application Architect or Software Architects are liable for designing and analyzing the ongoing software projects, usually working within the scope of one application (system). Applications architects are also responsible for monitoring the whole system, understanding all interactions within components on a given level of abstraction, and defining limitations and requirements for source code.
Application Architects earn an average salary of $141,750.
Requirements:
Application architect needs to be a detail-oriented team player who can consistently contribute valuable insights, suggestions, and relevant solutions in areas of software development, its use, and maintenance. Exceptional communication and strategic planning skills are also required for this job. As every company requires to augment current applications or develop new ones, the application architect career option has a promising future. It's one of the highest-paying IT jobs.
Technical skills required for this job profile is:
Math and science skills
Critical thinking
Creative problem solving
Software skill-set such as AJAX, C#, C++, and LAMP
Expertise in design and object-oriented design
Analytical and problem-solving skills.
5. Data Architect
According to Wikipedia "A data architect is a practitioner of data architecture, a data management discipline concerned with designing, creating, deploying and managing an organization's data architecture".Data architects and data modelers work with companies and clients attempting to make sense of the operational and processing data they collect. The Data architect determines what information to collect, while the data modelers focus on how to organize the data.
A Data Architect builds complex computer database systems for companies, either for the general public or for individual companies. They work with a team that looks at the needs of the database, the data that is available and creates a blueprint for creating, testing, and maintaining that database. They translate business requirements into database solutions and supervise data storage (data centers). The security of the organized data is also a part of the Data Architect job role.
The employer seeks the following skills:
Bachelor's degree in computer science
Applied math and statistics
Data visualization and data migration
RDBMSs (relational database management systems) or foundational database skills
Database management system software, especially Microsoft SQL Server
Practical knowledge of database languages, the most common of which is SQL.
Databases such as NoSQL and cloud computing.
6. Database Manager
Database Manager upgrades hardware and software by assessing transaction processing and database production options and is responsible for maintaining database performance by troubleshooting problems. The data Manager undertakes platform up-gradation and enhancements by supervising system programming. In the current scenario, Database managers are specifically needed in huge organizations dealing with bulky data. A DB manager must possess strong leadership and strategic planning skills.
The skills employers seek in a Database manager are as follows:
Bachelor's or master's degree
Experience working with a database such as Oracle, Microsoft SQL Server or IBM DB2.
Strong analytical and organizational skills.
An eye for detail and accuracy.
Ability to understand business needs.
Strong leadership skills.
Understanding of structured query language (SQL
7. Data Security Analyst
A data security analyst or information security analyst is accountable for protecting the organization's data from external attacks. Any organization which deals in big data or data-driven industries such as consulting, computer systems design, and financial services needs a Data Security Analyst.
Read: Top 20 Data Science projects
The skills required to become a Data Security Analyst are:
Bachelor's degree in computer science, software engineering, information assurance, or a related field
Thorough understanding of computer and network security
Firewall administration, encryption technologies, and network protocols
Excellent communication and problem-solving skills
Up to date with the latest trends in security and government regulations
However, many companies prefer candidates who hold a master's degree in business administration in information systems.
8. Software Engineer
The average salary for software engineers is $125,750.
Software engineers are responsible for designing and creating engineering specs for both applications and software, which makes them in demand in the current and future markets.
The skills required to become a software engineer are:
Bachelor's degree in computer science or a related area
Information system, maths, and engineering knowledge
Specific programming language knowledge
Software development, design, and debugging
Object-oriented design (OOD)
Problem-solving and logical thinking
Written and verbal communication
Teamwork and management
9. Wireless Network/Cloud Engineer
With everything operating wireless these days such as wireless offices and mobile application development, the demand for wireless network/cloud engineers is increasing like never before. Wireless Network/Cloud Engineers are experts in diverse aspects of Network Technology and possess analytical and problem-solving skills for better career growth in this industry.
The additional skills required for this job profile include:
Certification like the Certified Wireless Network Professional (CWNP).
Academic background in wireless equipment and standards and WLAC.
10. Data Scientist
Excellent communication skills, statistical and mathematical expertise are required to earn a midpoint salary of $125,250.
Knowledge of programming languages such as Python or Java is also sometimes necessary for the job as well. As one of the top tech jobs with the best career opportunities, data scientists have become one of the most demanding jobs across industries.
Skills required to be a Data Scientist are:
Among all the above profiles Data Scientist does hold a good prospect to be in the highest paying skills in 2021. Data Scientists use their knowledge of statistics and modeling to make sense of complicated data from a variety of sources. And is also responsible for collecting, analyzing, and interpreting extremely large amounts of data.
The skills required are as follows:
Maters in Programming, Statistics, Machine Learning, Linear Algebra and Calculus
Python
Machine learning
Deep learning
Natural Language Processing
SQL
NoSQL
Elasticsearch
Hadoop
11. Senior Web Developer
According to Wikipedia "A web developer is a programmer who specializes in, or is specifically engaged in, the development of World Wide Web applications using a client-server model". Senior web developers collect business obligations and then develop blueprints required for web-based applications. They always attempt to build consistent and attractive web properties.
The salary midpoint for senior web developers is $123,000.
Academic qualifications and skills required to be a Senior web Developer include:
Bachelor's degree in computer science or a related field
Proficient in front-and back-end systems
Expert in one programming language
Experience on PHP and Ruby on Rails sites
Prior work experience
Experience in common languages like HTML5 and JavaScript
12. Systems Engineer
System engineers work with data and project managers to understand systems and consult with customers to determine their needs, correct software errors in existing systems, and improve performance through hardware upgrades. They are liable for maintaining and supporting the technical infrastructure at a company, including system hardware and software. They do debug and reconfiguration of the system in case of system failure, if necessary.  
The skills required are as follows:
Bachelor's Degree in Systems Engineering (4 years).
Master's Degree in Systems Engineering (2 years).
Problem Solving and Troubleshooting
Motivating and Persuading Others
Emotional Intelligence
Entrepreneurial Thinking
Computer Skills
 Systems engineers should also possess strong communication skills to convert technical information to non-technical users.
The salary midpoint for systems engineers is $106,000.
Read: How to enhance incident response strategy using threat modeling?
In Conclusion
All the job profiles mentioned in this article are by no means exhaustive however presents a good cross-section of the future job market. It is quite clear that jobs like data science and automation are the most in-demand and offer higher than average starting and mid-level salaries. I hope this information on the skill demand for the coming future will help you and provide more clarity about what career to choose to be future-ready. Did you like the detailed article? Keep coming back to Codersera to get your hands on more such informative articles.
FAQs
Where can you earn money by just sitting at your home?

Designing
Customer services.
Content writing
Online tutoring

What skills are in hefty demand in 2021?

UX design
Data analytics
Communication skills
Digital marketing
Sales and customer service
Healthcare