In today's age, it is crucial for every entrepreneur to maintain a productive lifestyle in order to stay on top of his or her game. Thankfully, there are many ways to make this process easier with the use of Google Chrome plugins.
There is no doubt that Google Chrome is one of the most popular and widely-used web browsers among other web browsers like Safari, Firefox, etc. As so many Plugins are available in the Chrome web store, you can customize your browser in many ways to help you work more efficiently.
There are plenty of reasons Chrome is a popular browser – easy syncing with Google products, the option to use incognito mode for browsing on some controversial sites, and more.
For some people, though, there are fundamental problems with the browser that may discourage its use. The good news is that if you're willing to poke around some menus or install some plugins, there are plenty of ways you can get around these problems!
The browser you use not only decides how fast and secure your web surfing experience is, but also adds to the look and feel of your Chrome interface.
There are many Chrome plugins that can help you to improve your productivity. Plugins are developed by third-party developers, so they offer additional functionality to your browser in exchange for the little space they take up.
There are many reasons for this, but one of the best is the huge list of Chrome extensions available on the Chrome Store. These extensions allow you to do anything from save time by sending article links to Pocket or Instapaper, blocking distracting websites that take up too much time, and more!



Google Chrome is an efficient and user-friendly browser that has all the features you need to make your browsing experience a lot more productive and pleasant. To make your Google Chrome work even better, we've compiled this list of 10 plugins for business productivity.
We went through the Chrome Web Store and compiled the list of top 10 google chrome plugins on the basis of four criteria:- Productivity, Web development, Time-saving, and Blocking distractions.

Top 10 Google Chrome Plugins You Must Try

"In computing, a plug-in is a software component that adds a specific feature to an existing computer program. When a program supports plug-ins, it enables customization. Web browsers have historically allowed executables as plug-ins, though they are now mostly deprecated. (These are a different type of software module than browser extensions.) Two plug-in examples are the Adobe Flash Player for playing videos and a Java virtual machine for running applets."
Though Google Chrome has its own set of built-in features and plugins, it may be time to download a few more. Check out the 10 best plugins for business productivity below!



So if you've been asking yourself what are the best free WordPress plugins, here's the list you've been looking for:-
Adblock Plus (ABP) is an open-source browser plugin for content filtering and adblocking. It is developed by Eyeo GmbH, a German software development company. It has 60 million users and it blocks ads(YouTube video ads, Facebook ads, banners, pop-ups, pop-unders, background ads, etc ) from all over the web.


Adblocks help you block ads so that you can concentrate on your work and do not waste your time getting distracted. In case you don't want to block ads on a particular website, then you also have an option to add them to the whitelist.


In order to block ads, Adblock Plus requires the so-called filters to "tell" it which requests to block. Out of the box, Adblock Plus comes without any filters, but, it will offer you to add a filter subscription on the first start. With these filters enabled, it can block specific requests from websites, usually the request to serve an ad.

ClickUp is a five-in-one app, thus helping you save the time that you put in to manage five different apps. This chrome plugin claims of making your work life more productive.



ClickUp has tons of built-in native integrations along with thousands available through Zapier and Integromat. It comes with a Free and native time tracking feature along with tons of integrations to ensure you know exactly how long you and your team are spending on tasks.


As ClickUp uses cloud storage it is easy to manage and you can attach Google Drive and Dropbox files to tasks directly from within ClickUp.


With the help of Real-time 2-way sync between Google Calendar and ClickUp. Update a task, see the changes in Google. Update an event, and it automatically gets updated in ClickUp.


You can work with your favorite apps without leaving ClickUp. You can attach, manage, and collaborate with version control integrations.

Grammarly is certainly a boon if you are someone who just entered the business world and is not very familiar with professional writings and is prone to make spelling or grammatical errors.


Grammarly lets you check your content and gives you the right replacement of the same which you can directly change in just a few clicks.
It's easy to use copy and paste any English text into Grammarly's Editor, or install Grammarly's free browser extension for Chrome, Safari, Firefox, and edge. For a writer in you, Grammarly is a must-have chrome plugin for you.



Is it safe to add Grammarly to chrome? well, the answer is yes- be it an academic or casual, Grammarly is definitely a safe tool to use and the same goes for the safety of your device. Grammarly is a complete verified extension by Google Chrome and it doesn't spread any malware to your system. So you can use it with full confidence.

Email finders are tools by which you can search and find email addresses by name in just a few clicks. You can generate and validate email addresses for your leads.


Codersera Email Finder is a Chrome Extension available in the chrome store. This extension extends the functionalities of the Codersera email finder. It can tell you if a matching email is found matching the search queries. Just enter the first name, last name, and domain to find the email ID.


This is a free extension through which you can:-
Find business emails in no time.
Find whether email exists or not.
Find business emails for free in no time.
Compatible with any chromium based browser(Google Chrome, Microsoft Edge, Opera, Brave, etc).

Clockify Time Tracker lets you clock your time for anything you do. If you are doing a project, you can start the work and the timer. Once you finish, stop the timer.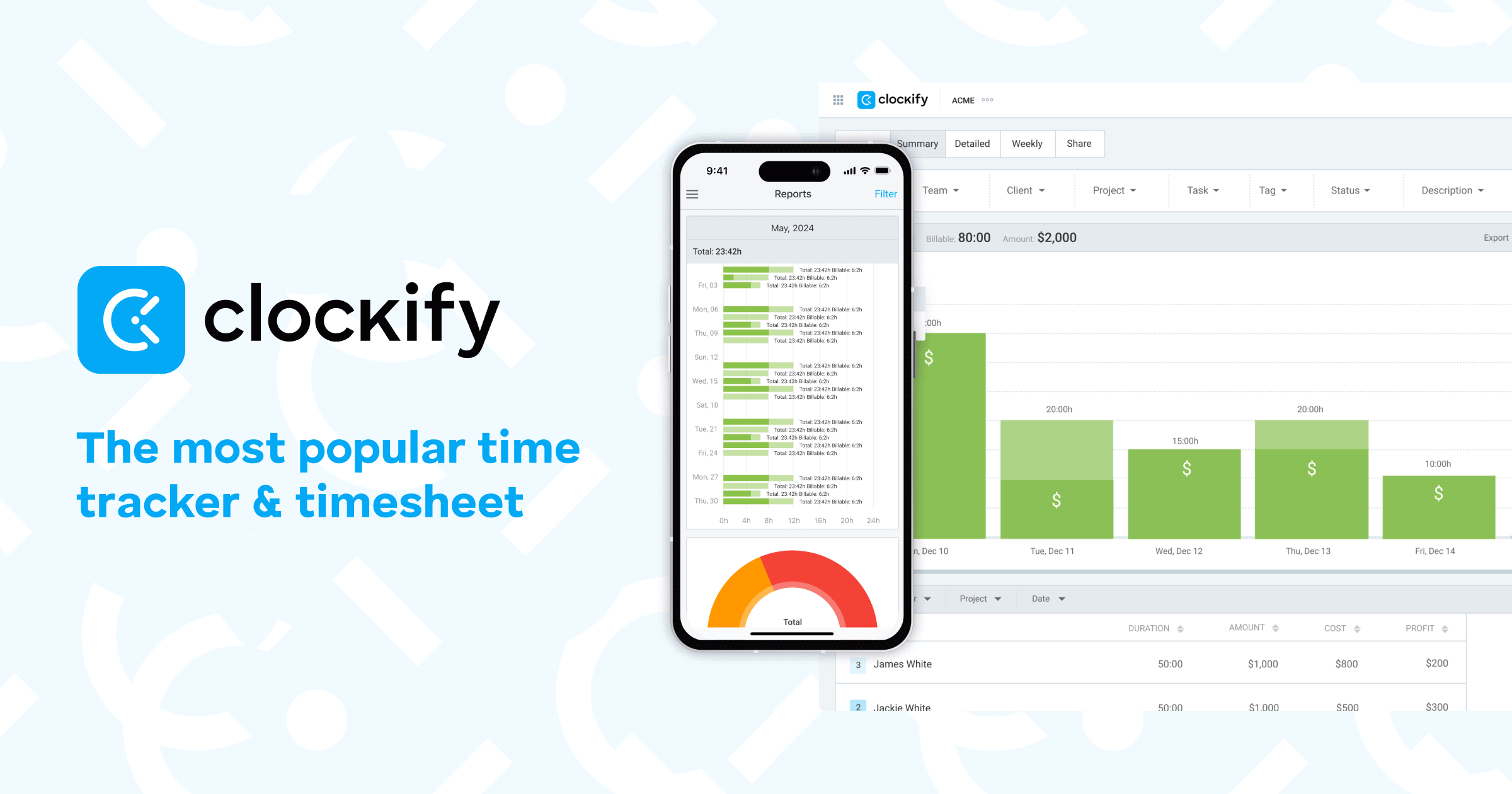 Clockify is a very productive chrome extension and it can help you analyze the time you spend on a particular project or a website.


The cloud version of Clockify is 100% free to use. The company also offers self-hosted and development services to big teams and enterprises. Interested users can contact their support team to get specific pricing details based on their business needs. Clockify app is also available for iOS, Android, Mac, and Chrome.

Google Keep is a great extension from Google if you want to keep all of your data neatly organized.

Its primary function is to help you take notes and create to-do lists; you can even take notes by making voice memos that are later transcribed.


Google Keep also lets you set up location-based reminders for your notes and lists. Say you have to do some on-location research for a travel app. Just make a list of all the details you should keep an eye on, and set a location-based reminder so that Google keeps pulling up your list as soon as you get the location.


To make your notes even more organized, so you don't have to waste time looking for them, you can color-code them and associated them with labels.

Dashlane is a secure Password Manager that lets you save all your account passwords in one place. With so many websites and online accounts, we often tend to forget our passwords and we waste our time generating a new one every time.


Dashlane chrome extension stores your password in a secured vault which can only be accessed by you. It automatically lets you log in to your saved account so that you never forget your password again.


Not only does Chrome Dashlane supports multiple other operating systems like macOS, Windows 8.1, iOS, Android, and other platforms. Dashlane is also compatible with Linux and Chromebooks.


Even if hackers' managers steal data from the server of a service like LastPass or Dashlane, experts agree that your passwords are still quite safe, buried under many, many layers of encryption in Dashlane.

screencastify is the topmost screen recorder for Chrome. It lets you record, edit, and share your screen videos. You can also narrate with your microphone while recording your screen.

screencastify saves your videos on Google drive and you can also directly publish your videos to YouTube in case you wish to. This extension can be very useful for people who often struggle to find a screen recording application.


screencastify can also record sound. If ScreenCastify is properly detecting sound from your microphone, the bar next to the icon will light up as you speak into it. If it is, Screencastify should successfully capture audio when you record.

Images and videos often distract us. Text Mode is one such chrome extension that removes the images, animation, and videos from the websites, and only the text part is shown to you. This makes it easier for us to get the relevant data from the websites and thus makes us work more efficiently.


Browse the web without distractions via simple text-based pages. Declutter the web by activating Text Mode. All pages load in text form( no images, animation, or video) so content is easier to scan and read.


-View text-only pages.
-Images, video, flash are never loaded
-color-free pages are easier on the eye
-Reduce page load
-One-click easy access


The productivity Owl really makes sure you are up to your productivity game and work faster. This extension allows you only a certain amount of time to browse a web page before it closes the web page.


An owl animation will follow you to all the websites you're browsing and count down your time, reminding you to focus on the task at hand. It can also inactive tabs after 15 minutes if you enable this option.


You can use productivity Owl to restrict the time you spend on certain time-consuming websites, but you can also block them entirely. Or, you can learn to perform online tasks, such as research, quicker, by training yourself to find relevant information on web pages before the timer goes off.


You can white-list websites you frequently use for work. You can also schedule your free time, and the Owl won't choose your pages automatically.

In A Nutshell…
Chrome is a great browser for many reasons, but it also has its fair share of pitfalls. It's worth downloading some plugins to help with the most common problems.
The browser is very user-friendly and provides us with features that are not only easy to use but also competitively priced.
Google Chrome's popularity is due to its easy-to-use interface, speed, and vast library of extensions that can be installed with a few clicks. These extensions allow you to customize your browsing experience and prolong your computer's battery life.
Chrome extensions are small browser add-ons that can help you save time, stay organized, work faster and more efficiently, navigate the web without distractions, and so much more.
We all know that Chrome is great at many things. One of the many features that users love about Chrome is speed. On top of that, it's stable and has a very good security track record.
For businesses, there are also some reasons to love this browser as well, especially when you can use our list of top 10 Google Chrome plugins to bring you the productivity boost you need!

FAQ's

What are some of the best google plugins?
Google Chrome is a web browser that is used more and it has many plug-ins to help people with various tasks. For this blog, we are going to be listing our top 10 favorite plugins for Google Chrome. If you are looking for a new way to speed up your productivity, these handy plugins will surely do the trick.
Why should we use google plugins?
The Chrome browser is a great tool to use for browsing the web. However, many people soon start to notice that it has its fair share of pitfalls that can slow down their computer or even cause other problems. Luckily there are plugins that were made for this very purpose, and in this article, you'll find our top 10 most helpful Google Chrome plugins!
Why is Chrome Popular?
There are plenty of reasons Chrome is a popular browser – easy syncing with Google products, the option to use incognito mode for browsing on some controversial sites, and more. For some people, though, there are fundamental problems with the browser that may discourage its use.